When we first looked at renting our house I was so pleases when I saw the bathroom.
It's just the right size, it's bright, the walls were already the perfect color and it has a tub..which is a must, in my opinion.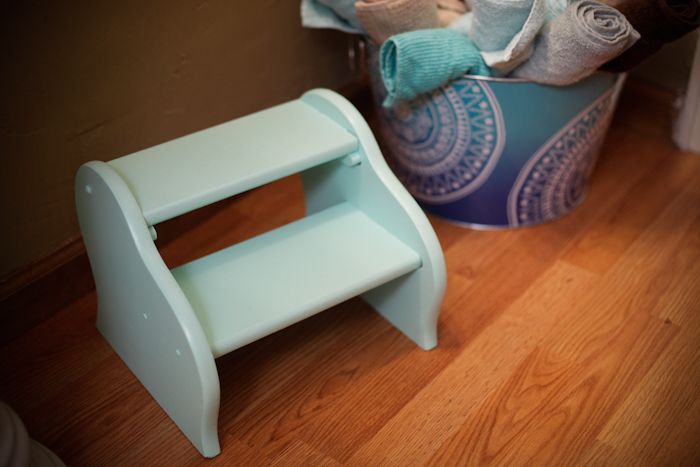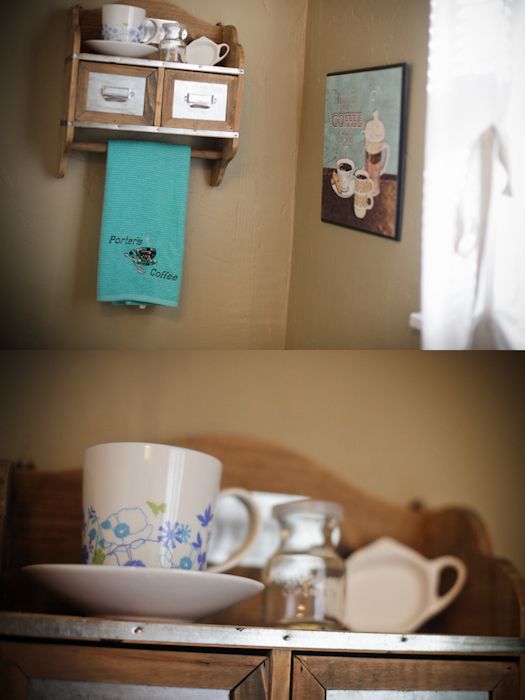 I affectionately refer to our bathroom as "the coffee closet" vs. the water closet.
We just found out that we need to find a new place to live. I love my little house so much and it's going to be so hard to leave it. It's just so perfect for us I've been having a hard time believing there's anything as good as it in the area we need. We have to be out in May and honestly I dread the day. I've come along way from where I was when I was a little kid though. I used to hate change and be so sentimental, to the point I would save my dad's old shirts from the garbage, cut pieces of our old carpet to (to frame I guess), save wallpaper, and was a complete wreck whenever we had to move. I'm not even close to that dramatically sentimental anymore, but still, memories are special to me. Even if it was a dumpy little apartment it's still our first home, the place all our first family memories are, the house my child was born in, the place we laughed and cried during our first year and a half of marriage. We started cleaning, moving in, and setting up our home a few months before the wedding and then a few days after we got married we moved in, so it's all we've known as a married couple.
I suppose I should start packing today, but I haven't been able to bring myself to do it yet.
We've been trying to find a place to live but haven't come up with anything, Indiana readers please let me know if you know of anything in the Franklin or the Columbus IN area.
I know it will all work out for good somehow but it's still hard.
I have faith that God will bring us exactly what we need, when we need it.
You can see my other posts about our home
here
and
here
and
here
.