My heart is so full from these last few days. My new little son is now 12 days old and I love him more each day. For all those curious, I'll post a few details for ya.
Scottlan James was born after three hours of labor, at home, in the water, weighing 7.12lbs. measuring at 20in. long.
My last birth experience was something I dreaded ever going though again. But I had prayed for this baby and I was ready to face labor again. Praise the Lord that this time was 10.7 times better than last time! I'm already thinking back on it as one of the most precious memories I have. Yes, there was pain, of course, but because there was no back labor it was so much more bearable. The whole thing was so peaceful and beautiful. There's not much to heal from, so I'm recovering very well. I just can't say how thankful I am for every blessing, big and small. Evin likes his little 'bebip' very much. Once he figured out what was going on he had to get his stethoscope out, 'listen to the heartbeat' and measure the baby, he held up the tape to Scotty's head and proceeded to call out his favorite numbers 2,6,2,6. We can tell he's being a little extra loud and enthusiastic when he feels he's being cheated of attention, but overall he's responding very well and is already protective of his new friend.
We are in love with our new son, but still very shocked he's a boy. Two boys, it's going to be a fun, crazy ride!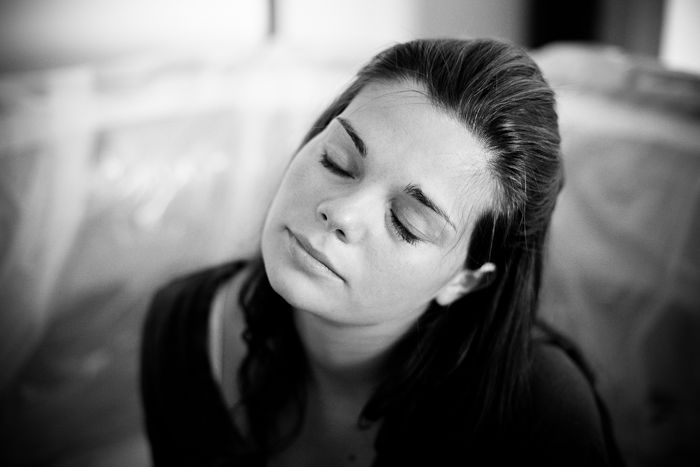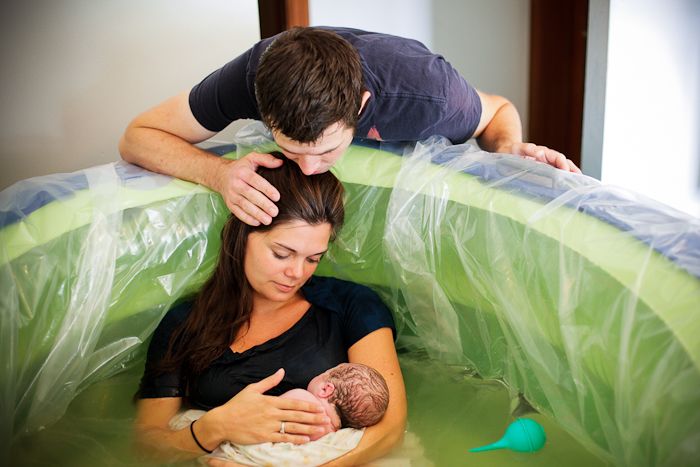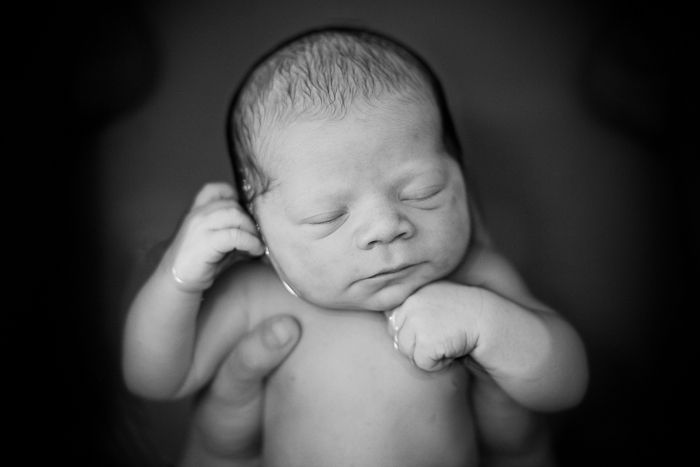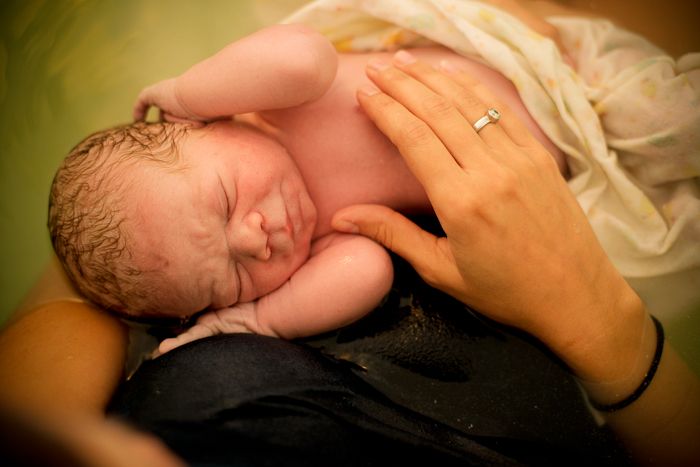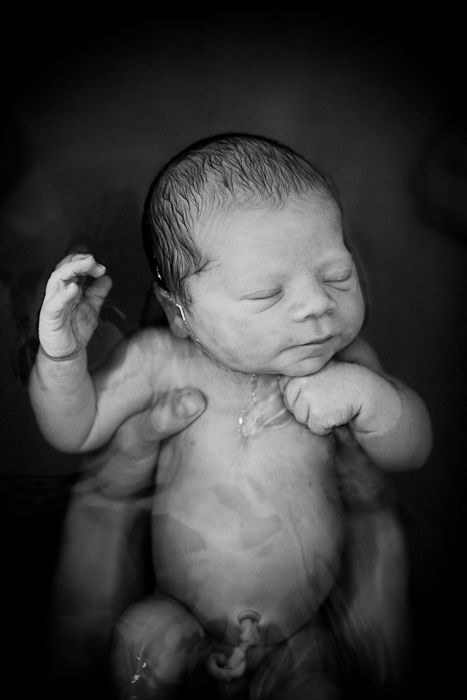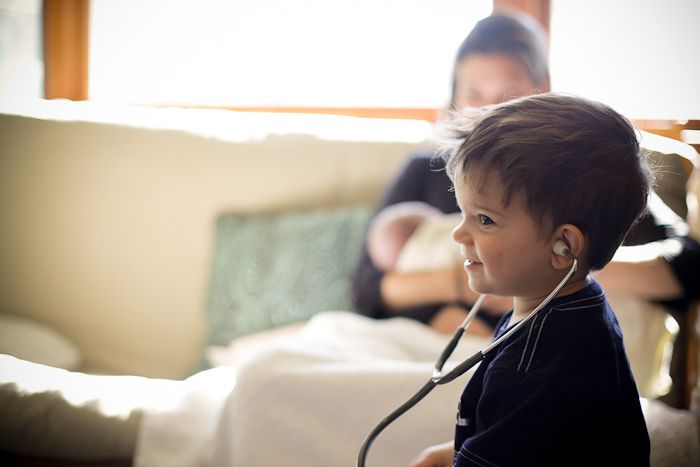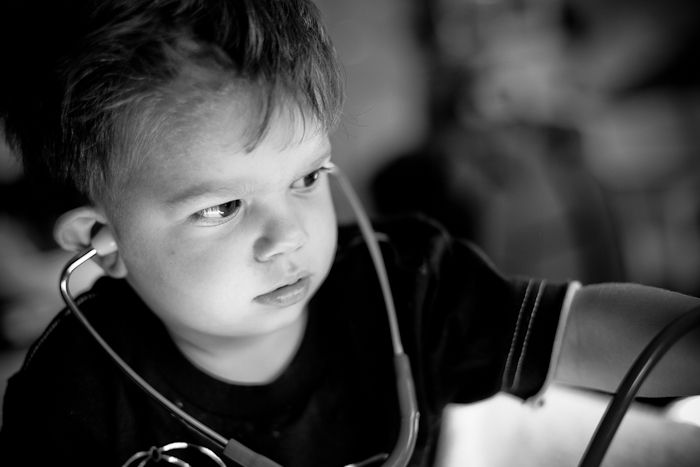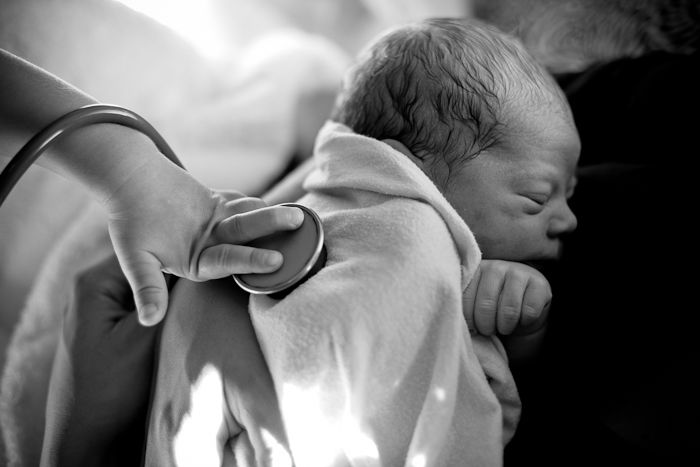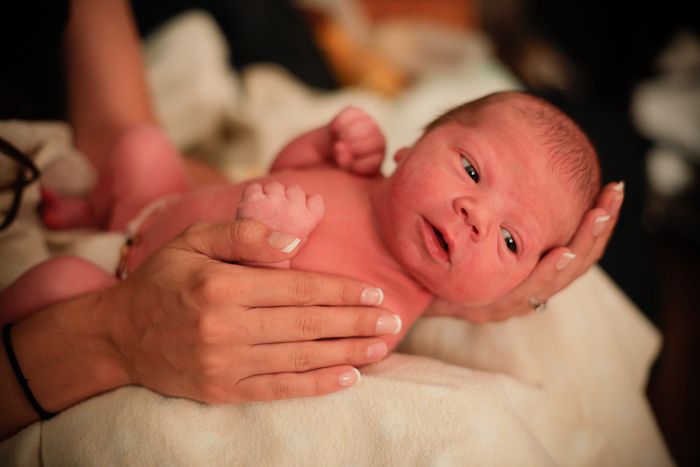 Day one.