Wheew, finally getting caught up on blogging.
Or at least starting to get caught up.
Here are a few pictures from a bridal shower we held at our house a few weeks ago.
I'm so glad my husband likes decorating and hosting parties with me!
He's creative, resourceful, visionary, hospitable and we love bouncing party ideas off each other.
Some times we bite of more than we can chew but we have fun trying.
Tim worked really hard to get the back yard all set up for the shower....because no, I don't normally have a huge umbrella and white lights hanging everywhere.
Although, now that they're there I think we'll keep 'em up.
The only time Tim had to work on the yard was at night so we put the baby to bed, got our jackets on, plugged in the spot lights and went to work.
Here's how the party turned out...
Baby was needing my attention and it was pretty dark before I could take pictures but you get the general idea.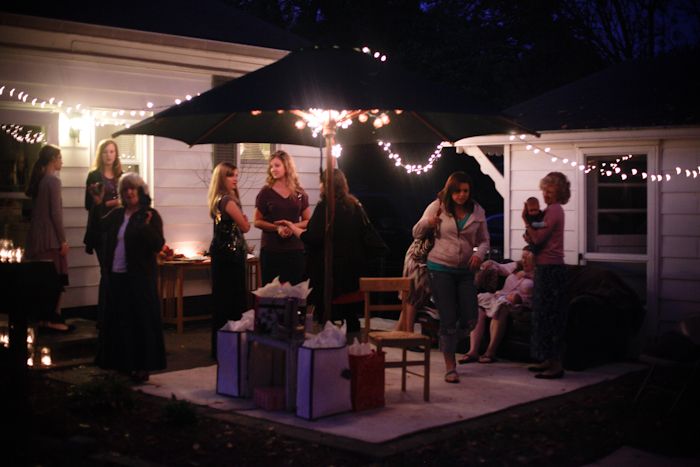 Can you spy the shmoo-shmoo?
He was very much enjoying all the attention from the guests.
As long as we were bringing out rugs, tables and couches, might as well bring out some mirrors too.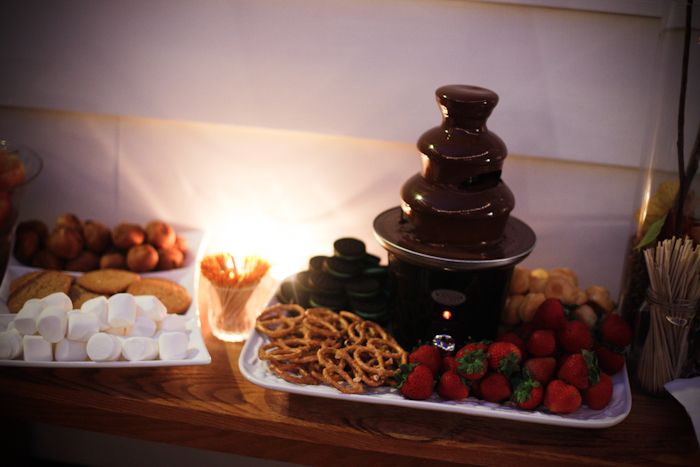 Fondue!!!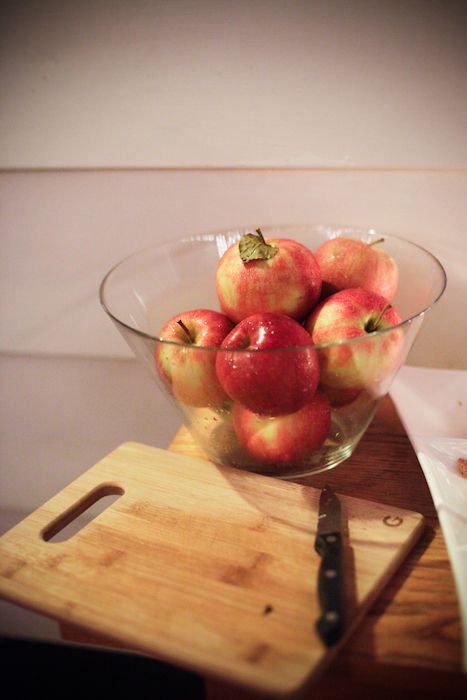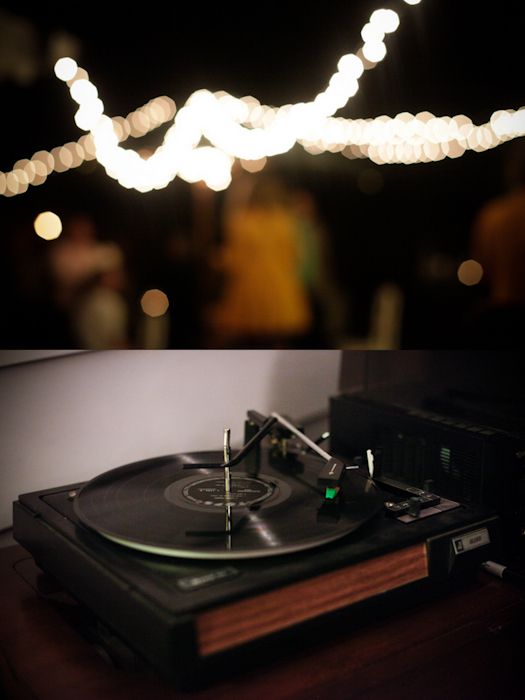 Yes, yes Tim brought out his old record player and had some romantic type music playing the whole evening.
Opening wedding gifts.
After running around making sure everything was set up, Tim was our barista and was taking orders for caramel, vanilla or pumpkin spice lattes.
The whole evening was very fun and I'm so glad we were able to do it.
~~~~
Wow, I can't believe all the votes on
my last post
!
I didn't know this blog had that many readers!!
Thanks for all the input.
The winning image appears to be number 4 with 1 as a very close 2nd!
Thanks again to everyone who took the time to humor me and answer my question.