You always wonder how you'll handle labor...or at least I did.
I have a pretty high pain tolerance so I figured things might be easier on me,
I mean, how hard could it possibly be?!
Well, on August 11th I found out.
Let's just say it was one of the hardest things I've ever done and my respect for moms has shot through the roof.
Of course now is where I interject "but it was all worth it", which it was and is, but sure didn't feel like it while it was happening.
Giving birth to a new human being is a beautiful, wonderful thing and everybody's labor will be different, some better than mine and some worse.
I was blessed to only be in labor for six hours, which is pretty rare for a first time mom.
But of course quick labor is often harder and more intense...anyways enough talking, on to some pictures.
Brand new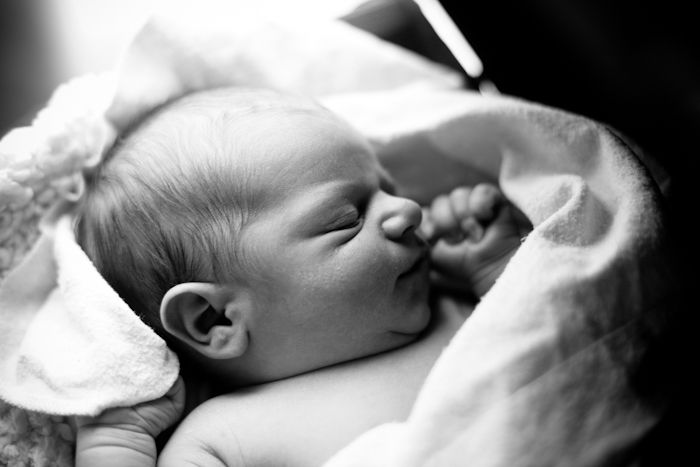 When Evin was born he cried a second and then looked around with his big beautiful eyes.
I can't believe he's already three weeks old!
He has gained a lot of weight and is now sporting a double chin.
His handsome double chin will be on the blog soon, so stick around.
I hope you all have a fun Labor Day planned.
My crazy busy weekend has already started and it's been great!
I had friends from TX for breakfast and another friend for lunch...anybody want to come over for dinner?